Unprecedented times… not plague or wildfire, but four generations together in the workforce
By 2025, millennials (those born between 1981 and 1996) will make up a large portion of the workforce (but not as much as is often quoted) and at the same time, the rising age of retirement means that there are more generations working together.
Without question, the opportunities for knowledge exchanges are boundless and to do this well, communication and curiosity will play a critical role.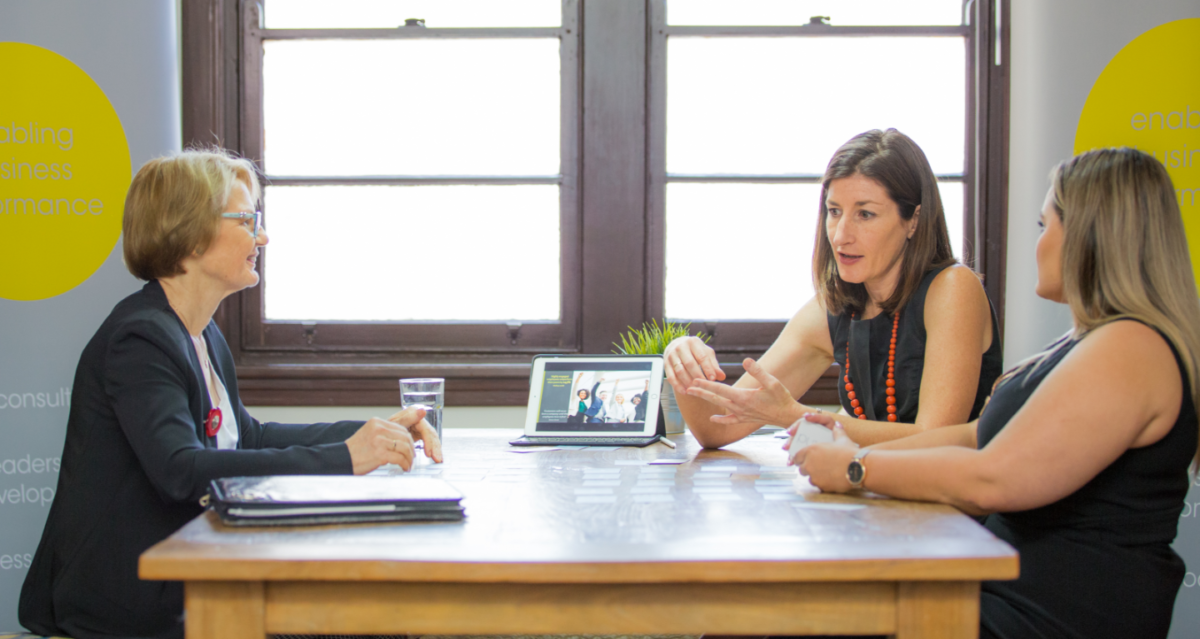 At the heart of this is an understanding of differences especially as it relates to the way each generation relates to 'work'.
The value of mature workers
Studies show that mature age workers bring many benefits to an organisation and when the time comes for them to start their next life adventure, it can be overwhelming.
A 5% increase in 50-69 years staying longer in the workforce could produce 2.4% more GDP by 2050 (CEPAR Industry Report, December 2019).
Have you considered a transition program to allow your mature workers to stay employed longer and in a way that suits yours and their needs?
When and how to have the conversation
Talking about retirement might be uncomfortable. To help overcome the sensitivities and avoid any discrimination risks build a program and embed it like your other people policies.
Develop a transition to retirement program (your people in building this)
Make it visible – promote the program
Start talking about it early – ie. at recruitment and onboarding (eg. superannuation/salary sacrificing)
Practise what you say – if you have a flexibility or transition to retirement policy then make sure you are honouring it and talking about it
During a review, meeting discuss development plans might be an opportunity for the employee to raise their intention to build transition into the development plan
Don't push it if someone isn't interested in retiring or talking about it!
Some questions mature workers might have:
When is the right time for me to leave the workforce?
Will I have enough financial support in retirement?
Will I still want to do some work? eg part-time/casual/consulting
How will I use my time? – home/study/travel/sport/leisure/volunteering
How will retirement impact relationships with my spouse / family / friends?
Work has provided me with structure, purpose and identity – how will I replace this?
My work colleagues have been a big part of my social connection – what will happen when I leave the workforce?
How can I stay connected?
How can I help my mature workers?
Be supportive – have options available
Offer transitional arrangements such as flexible work options

eg. reduced hours/days in the 12/24 months leading up to retirement (Employees who are over 55 have the right to request flexible work arrangements)

Arrange for the company Superannuation fund to visit or meet with individual offsite
Focus mature workers on mentoring opportunities to younger workers to transfer knowledge/skills
Promote knowledge exchanges opposed to knowledge transfer which implies a 1 way feed
Encourage mature workers to help integrate new employees into the workplace
Maintain a casual register of retirees for 'peak' periods / special projects
Allow use of leave eg annual or long service leave one day or 2 days per week in the last 3-6 months
Purchasing of additional leave opportunity
Job sharing opportunities
Profile your 'success' stories on your internet, staff noticeboard
Have a list of retired employees who volunteer to be a 'contact' to have a conversation with an employee considering retirement
Offer a retirement coach – eg a group session and 2 x 1:1 sessions
Time off for research attending seminars, financial adviser
Alumni
Build alumni – promote connections with former employees or more broadly
Resources