Start your HR Journey
Who we work with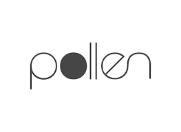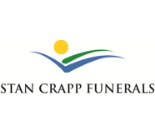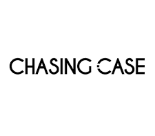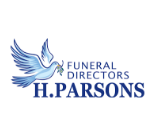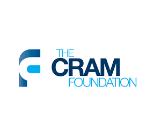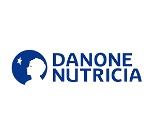 Become People Obsessed
People are the lifeblood of business.

Great HR is not only about your team being the best it can be, it is also ensuring that your business goals are met through the team's delivery of purposeful work everyday. Purpose. People Solutions work with businesses of all sizes to create strong and resilient systems to manage and develop your employees whilst keeping the goals of your business front of mind.

Give your people purpose. We deliver customised, professional human resources advice to businesses of all sizes. We believe that every business should have access to outstanding talent, meaningful work culture, and employment best practices.

Simply put, It's our job to keep the lifeblood of your business pumping.
Time poor?
Growing a business is tough! Whether you are hiring your first person or your fifty first - setting your people up for success takes time and energy. Let us help so that you can focus on what you do best.
Struggling with a tricky employee?
No two people are ever the same. We can help you with step-by-step solutions to provide the best outcome for everyone involved
Stressing about labour laws?
Employment law is complicated and ever changing. Our expertise spans across a broad range of industries, policies and challenges so that you stay compliant and sleep easy.
Browse Our Services
Hear it from businesses like you.
"Over the past year, I've worked closely on many projects with the team at Purpose. People Solutions. I have been impressed by their professionalism, expertise, energy and passion for empowering people to achieve great results. Their commitment and integrity to clients is absolute."
"We take health and safety seriously and have a very good safety record. We were looking for someone to partner with us on a long term basis. Heather has come in with fresh eyes one day per week working with the business and providing proactive, sound advice on health and safety matters. We have a level of confidence in ensuring we continue to meet our health and safety obligations. I have no hesitation in recommending Purpose.
Absolute core partners of ours.
"Amanda has been an absolute core partner of ours and has added immense value to our business, whenever there's a tricky situation or when it concerns our strategic HR planning, we – everyone from me to our office manager and Head of Marketing – call her for guidance.  Her approach is and has always been, outstanding. She is incredibly personable and balanced, being able to understand both commercial objectives and employee objectives together."
No fuss, accurate and timely service.
Amanda and her team delivered above and beyond, in a cost effective way and took something that was causing me stress and made it simple. No fuss, accurate and timely service. Purpose. People Solutions put my mind at ease and made it straightforward. All the information I needed was provided in a few short days.
Exactly what we needed.
"We found ourselves short on HR resources at a time where we had some time-sensitive matters to address and contacted Purpose, to assist us in managing through this time. Heather, provided the much needed additional support we required, ensured the matters were addressed in the time required and kept us informed every step of the way. With a logical and calm approach and expertise in the areas required were exactly what we needed."
Friendly and approachable.
"When Plain & Simple prepared for expansion,  I reached out to Purpose. People Solutions for guidance and support. Amanda and her team worked efficiently and diligently to give me the right HR advice. They instilled me with confidence and provided expert advice towards finding the right Awards and employment contracts for my team. Friendly and approachable, they understood what I needed and wanted to achieve for my business.
incredibly beneficial.
"We are a residential construction company who worked with Purpose.  to undertake a Role Clarity workshop. It was incredibly beneficial; in-depth discussions, open communication and Amanda's guidance provided clarity and a better understanding of our performance as a team."
Not sure where
to start?
Start a conversation!
Ready to start a conversation? We'd love to hear where you're at and look at how we can help. A conversation is our first step to finding a solution that works for you.