Great things start with great people
The small business solution that lays the foundations for success.
Wondering where to begin?
Save time, reduce stress and create a clear groundwork for your employee relationships with our ORGANISE packages. Each ORGANISE package targets a common small business problem and provides an easy to understand, practical solution. Whether you purchase as a bundle or separately, our ORGANISE packages give you a DIY human resource alternative, so you aren't paying for what you don't need. Our ORGANISE packages give small or new businesses the sturdy human resource foundations they need to focus on what they do best and grow.
Get Organised With The Essentials Every Business Needs
First hire
First hire
The first person you hire can make or break your business. Our first hire package gives you day-one blueprints for what your obligations and role are for your first employee.
To get you started on the right foot, we walk you through contract basics and award classifications in our detailed consultation sessions. This approach ensures you put your best foot forward.
$ 695 + GST           





2 x 30 minutes consultations (briefing and delivery walk through)

1 employment contract template (permanent or casual)

Modern Award determination & classification

Job Description builder

New starter essentials checklist
Employee basics
Employee basics
Once you've hired, you need to make sure your employees have everything they need to succeed.
This package includes the crucial elements required to set the tone of your business, your workplace culture, what's expected and what's not accepted.
Ensuring clear and professional communication about the type of business environment you plan to foster for your employees is essential to ongoing success.
$ 795 + GST           





Policies:

Code of conduct

Acceptable workplace behaviour

Attendance and absenteeism

Leave policy

Underperformance and misconduct

Social media

Technology use

Grievance

Letters:

Probation- successful & unsuccessful

Warning letter

Notice to attend meeting

Record of meeting

Performance improvement guidelines
Work, health & safety
Work, health & safety
Important for any small or new business, our WH&S package is the complete detailed checklist of everything a small business needs regarding workplace regulations and guidelines.
Give yourself peace of mind that you are prepared should the situation arise with our Work, Health & Safety package.
$ 495 + GST           





Code of conduct

Acceptable workplace behaviour (anti-discrimination, bullying and harassment)

Workplace drug & alcohol

Smoke free workplace

WHS General

Rehabilitation (return to work)

First aid

Incident report and investigation

Warning letter - WH&S compliance failure
Employment contracts
Employment contracts
The bread and butter of your employee-employer relationship. Employment contracts can be complex and detailed, challenging even the most focused of researchers, let alone business owners.
Purpose. People Solutions ensures that your employee contracts are easy to navigate and understand in any event.
$350 each

$1200 + GST for all

Full Time

Part time

Casual

Apprentice
Casual employment
Casual employment
With casual hiring growing in popularity as a lean way to grow a small business, it's critical you manage casual employees correctly. This package contains all the information you need for  casual employment, to ensure successful working relationships.
$450 + GST           

Casual contract template

Casual conversion letter

Hiring and managing casuals guidance
No fuss, accurate and timely service.
Amanda and her team delivered above and beyond, in a cost effective way and took something that was causing me stress and made it simple. No fuss, accurate and timely service. Purpose. People Solutions put my mind at ease and made it straightforward. All the information I needed was provided in a few short days. I know I will get a reliable and trustworthy service.
You're in good company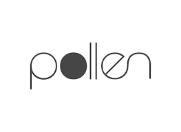 HR for your headache - we are fast acting pain relief!
Ready to get
started?
Start your HR Journey with us
Ready to start a conversation? We'd love to learn more about your business and how we can help. A conversation is our first step to finding a solution that works for you.
How we Implemented a Training Program at Kiama Municipal Council
The Problem The Council had identified that it's training – which involved relying on colleagues– was risky due to the potential to leave staff with knowledge gaps. Neither did it address the full range of issues and information staff may be required to be across. There was also a legacy of some customer service staff feeling undervalued and unheard.
Learn more