Systemise With A Flexible HR Team
There is no one size fits all in HR
Our SYSTEMISE Solutions ensure your people work with Purpose.
Want HR With History?
Our team has in-depth knowledge of the in's and out's of best practice human resources across a broad range of industries and business types. Paired with your intimate understanding of your own business' functions and quirks, our SYSTEMISE packages have been tailored to ensure the right level of personalised HR advice and access to industry leading expertise. And, it's all available to you at the drop of a hat. Purpose. People Solutions build lasting relationships with your business to give you everything you would achieve from a full-time HR department. Working as part of your team, we guide your business through workplace changes, set productivity goals and give your employees the means to achieve new levels of performance.
Scale With An Outsourced HR Team
HR By The Hour
HR By The Hour
You probably don't need human resources expertise every day of the week, but when you do, you really need it. Our flexible time based packages are perfectly suited to people proud businesses, providing you with on-demand HR advice that suits your needs. 
Pre-purchasing hours gives you access to our team with no time limits for use. Peace of mind for when you need it most.
| | |
| --- | --- |
| $200      | per hour |
| $1700      | 10 hours (pre-purchase hours to be used as you require) |
| $3200     | 20 hours (pre-purchase hours to be used as you require) |
Your People Partner
Your People Partner
We understand the ever changing needs of your business and offer solutions tailored to meet your expectations and deliver your business goals. Our proposition is compelling - offering clear,  easily accessible information  and knowledge that grows as you do - without the overhead. Your goals become ours.
With a team that has varied and highly experienced across various disciplines, we match our capabilities with your unique needs and work with you to design and deliver solutions best suited for your business. 
We are your virtual or onsite HR Director, Head of People Operations, chief sounding board or anything your team requires to drive the change you need.
Fresh eyes, sound advice, confidence!
"We take health and safety seriously and have a very good safety record. We were looking for someone to partner with us on a long term basis. Heather has come in with fresh eyes one day per week working with the business and providing proactive, sound advice on health and safety matters. We have a level of confidence in ensuring we continue to meet our health and safety obligations. I have no hesitation in recommending Purpose. People Solutions."
Dean Reiner - Trenton International Company Director
Happy Clients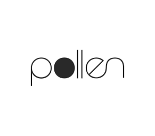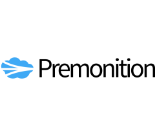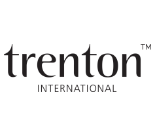 How we improved people operations for a talented technology startup!
We were asked to join the team of a small (less than 15 employees) technology startup as their Head of People Operations in 2018. The team of talented technologists have transitioned from the 'university lecture theatre to the Boardroom' having won several prestigious awards. This involved a series of welcome interviews to get connected and understand needs, a seat at the Leadership table and organising the annual cultural offsite, all form a part of the People Plan.
Learn more