Your scalable Human Resources team
There is no one size fits all in HR
The Systemise tier ensure you see and work with Purpose.
From headaches to habits...
There is no one size fits all in HR. Without exception, the work we do is entirely contextual. The Systemise tier ensures you see and work with Purpose. every day, every week or every month. We work with you – and for you. As part of your team, we will build your people plan, put in place strong workplace practices, implement risk minimisation, fit in and, propel productivity and performance as you need. Your steadfast people partner.
Pre Hire HR Packages
Familiarity breeds confidence
Habit #1
Familiarity breeds confidence
No more wait times. No more explaining your business, your people, your challenges every time you call.
We know you don't always have a need, but when you do, you want quick, reliable and familiar help. Be it a call or on premises, we are here. We believe investment is mutual. Pre purchase time with us and use it when and how you need - expert advice, issue resolution or simply an extra pair of hands. We care about your success.
| | |
| --- | --- |
| $200 | per hour; OR |
| $1700 | 10 hours (pre purchase to be used over 3 months); OR |
| $ 3200 | 20 hours (pre purchase to be used over 3 months) |
Intentional change - on and with the team
Habit #2
Intentional change - on and with the team
You're proud of your achievements and your people are at the heart of this pride. Intuitively you know the experience of every employee matters, and you know this is your point of difference. Talent management is critical to your ongoing success and you need someone to scale with you as you grow.
Fresh eyes, sound advice, confidence!
"We take health and safety seriously and have a very good safety record. We were looking for someone to partner with us on a long term basis. Heather has come in with fresh eyes one day per week working with the business and providing proactive, sound advice on health and safety matters. We have a level of confidence in ensuring we continue to meet our health and safety obligations. I have no hesitation in recommending Purpose. People Solutions."
Dean Reiner - Trenton International Company Director
Happy Clients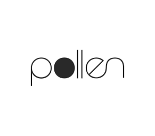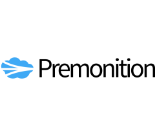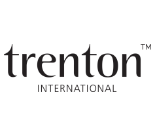 How we improved people operations for a talented technology startup!
We were asked to join the team of a small (less than 15 employees) technology startup as their Head of People Operations in 2018. The team of talented technologists have transitioned from the 'university lecture theatre to the Boardroom' having won several prestigious awards. This involved a series of welcome interviews to get connected and understand needs, a seat at the Leadership table and organising the annual cultural offsite, all form a part of the People Plan.
Learn more